A quick introduction to all legislation tabled for the First Ordinary Session of Parliament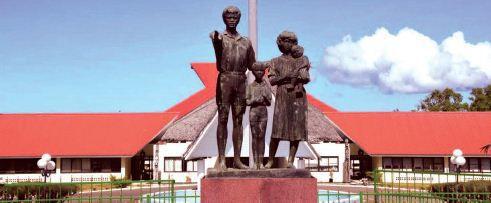 SUPPLEMENTARY APPROPRIATION
Several times over the last few years, the government has gifted itself with additional funds, adding to the amount announced in the annual budget. In 2018, the original budget jumped from nearly VT 24.7 billion to VT 30.6 billion after two supplementary spending bills. That's nearly VT 6 billion in all, an increase of 25%.
The 2019 Budget already set a new record, allocating VT 27 billion, more than ever before. This supplementary budget increases the overall spend by nearly a quarter again, 23%. And there's no guarantee the Government won't dip into the till again.
Vanuatu has no immediate concerns about cash flow, because it's awash with money from passport sales. But if programmatic spending keeps rising like this, it raises the risk of shocks when the passport windfall dries up overnight—a concern that has already been raised by Finance officials.
 RIGHT TO INFORMATION ACT AMENDMENTS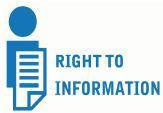 The Daily Post has already raised concerns that proposed changes to the RTI Act might water down access to information concerning donors, international NGOs and other organisations.
The explanatory note defends these changes, stating "These amendments are necessary to comply with the [OECD's] requirements on Transparency and Exchange of Information for Tax Purposes.
Essentially, the note argues that the current Act doesn't sufficiently protect the confidentiality of tax information that originates from overseas.
TELECOMMUNICATIONS, RADIOCOMMUNICATIONS AND BROADCASTING REGULATION ACT AMENDMENTS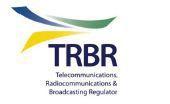 Last year, the Daily Post published and extensive analysis of the proposed changes, which were first tabled in the Second Extraordinary Session of Parliament in 2018. That time, the Bill died on the order table, as the clock ran out for the session.
Concerns were raised that the changes would effectively put the foxes in charge of the henhouse, by requiring the independent telecoms and broadcasting regulator to take direction from a committee made up of the very stakeholders he is mandated to oversee.
The Bill has been redistributed by the Speaker. If it is debated, it raises serious questions about the health of the telecoms sector, and especially the price and quality of internet services for Ni Vanuatu.
CORRECTIONAL SERVICES AMENDMENT BILL
The Correctional Services Act has not been amended since 2007. It is receiving an update that, according to the explanatory note, improves the administrative functions of the Director of Correctional Services, aligns the Act to international human rights commitments Vanuatu has made, and makes the Act more 'practical'.
The explanatory note offers an example, citing the existing Act's requirement "for the 'immediate' medical checks for new detainees, which is unrealistic as there are no medical officers working in the Correctional Centres."
The proposed amendments would loosen that requirement, allowing for an examination of the inmate's "physical and mental state" up to seven days after their incarceration.
In addition to that, it restricts who is allowed to visit correctional facilities without first seeking permission. Now, only prosecutors and lawyers are permitted to visit whenever they need to.
It also cuts the amount of outdoor exercise time in half, from two hours every day to one. It clarifies that 'outdoors' does not mean outside the detention facility.
The bill also adds important limits on the use of force byCorrectional Service staff.
STATUTE LAW AMENDMENTS
This is a catch-all set of amendments consolidated to make it easier for MPs to digest and pass. This bill proposes amendments to thirteen different laws. Most of the changes are uncontroversial. Highlights include:
CASINO CONTROL ACT AMENDMENTS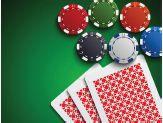 Regulatory capture flags are sure to be flying over a proposed amendment to allow "a company or entity that specializes in monitoring casino operators, to assist officers appointed under the Act." Some officials have quietly expressed reservations about this new measure.
Most countries in the world have government-controlled gaming control commissions or similar dedicated to regulating this space.
IMMIGRATION ACT AMENDMENTS
According to the explanatory note, these changes make it impossible to appeal a person's immigration status if their work permit has been revoked, and their appeal of that decision is unsuccessful.
The explanatory note characterises these changes as removing 'duplication in the process'.
It's not clear whether this would allow someone whose work permit is revoked to apply for a change in residency permit without first leaving the country.
Couples on separate work permits take note.
MARITIME SECTOR REGULATORY ACT AMENDMENTS
Gives additional powers to the Maritime Regulator "to issue penalty notice in relation to breach of offences under the Shipping Act".
Reports have emerged in the past months attempted coercion of the Regulator to issue a safety certificate to a ship owned by a Minister. That ship ran aground recently. A recent report from the Regulator states that the ship had not lost power prior to coming ashore. That is not consistent with reports received by the Daily Post from people who spoke to the first crew members to come ashore.
OATHS ACT AMENDMENTS
These changes make it possible for an MP elected in a by-election to take office immediately, instead of being required to wait for the next session of Parliament, which is often months away.
PASSPORTS ACT AMENDMENTS
Doubles the life of a passport from five years to ten years.
PUBLIC LAND TRANSPORTS ACT AMENDMENTS
As with the Maritime Regulatory Act, these changes empower the LTA to assess fines and penalties for "for breach of any Regulations made under the Act", and also to define the "specific functions" of each category of public transport vehicle.
One other interesting addition: it also allows the LTA to require that certain types of transport to be of a certain colour.
TAX ADMINISTRATION ACT AMENDMENTS
Pushes the implementation date of the new act out to January 1 2020 in order to buy time for Customs and Inland Revenue to prepare themselves for the comprehensive changes.
Details of the Tax Administration Act were published in the Daily Post last year, when the bill was passed in Parliament.
In a nutshell: "The government is quick to emphasise that this major legal overhaul does not impose an income tax, nor does it impose "any new fees or charges" on taxpayers.
"It does, however, create necessary preconditions for an income tax….
"The law establishes a legal framework mandating the Department of Customs and Inland Revenue as a one-stop shop for tax assessment, payments, penalties and tax law enforcement.
"The most important reform is the creation of a Tax Information Number. Everyone who pays taxes is legally required to have one—and only one—tax information number. Employers can obtain tax information numbers for their employees.
"A TIN, as it's known, is the key to everything. It's used to track a person or a company's commercial activity and their assessments and payments. It will be an offense not to have a TIN if you owe tax, and an offense to use someone else's or to possess more than one for the same person or business."
CUSTOMS ACT AMENDMENTS
The Customs Act also requires amending before the current slate of financial reforms can be fully implemented. The amendments mostly involve the details required to allow the Director of Customs or an officer to assess a tax bill and related penalties if necessary.
The amendments include provisions to safeguard confidential and personal information of people and organisations under assessment.
Curiously, the commencement date on the bill circulated to MPs is listed as April 1 2019. Unless that's soon corrected, it appears to be a case of retroactive legislation, which would be a no-no. State Law and Finance have been contacted for clarification.
DISASTER RISK MANAGEMENT ACT

This bill would establish, among other things, "a whole-of-government approach to disaster risk management". In a nutshell, it defines roles and responsibilities in disaster risk management and reduction, as well as formalising processes for declaring and responding to emergencies.
The bill (re-)establishes the National Disaster Committee, and creates a "National Emergency Operations Center", presumably to replace the National Disaster Management Office. It formalises the cluster approach to disaster response, a framework that's had more or less positive results since Pam.
It also establishes much-needed provincial committees. It's not clear how much funding and what resources will be made available to them, but the legal mandate is a necessary step.
The bill also codifies interaction with international agencies, which clarifies the process of offering outside help, asking for it, and accepting it.
It also defines a number of criminal offences, including passing false information, obstructing relief or rescue operations, profiteering or purchasing relief supplies from recipients and other acts. Penalties include imprisonment for up to three years and fines up to VT 1 million.
The bill also states that the Minister, DG, Director and emergency service officers are "immuned [sic] from any legal proceedings for any damage, loss, death or injury sustained during a state of emergency" for any act or omission in good faith. If passed, the bill will replace the National Disaster Act.
ENVIRONMENTAL PROTECTION AND CONSERVATION ACT AMENDMENTS

The explanatory notes for this amendment describe how an Environmental Impact Assessment is required for any development project. "Without an EIA, proposed developments cannot proceed" it says. 
It goes on to outline how the enabling law was passed by Parliament, but never gazetted, so it never came into effect.
These amendments update the yet-to-be-gazetted Environmental Protection and Conservation Act amendments.
They outline processes for cancelling or withdrawing an EIA, or amending an EIA before it's finalised. This should allow a little more back and forth so developers don't get stuck have to reapply again and again.
The changes also make it possible to transfer an environmental permit, and specify when it expires. They also mandate the Director responsible to cancel a permit under certain circumstances.
FORESTRY ACT

A proposed Forestry Act is intended to replace the existing Act entirely.
It claims to strengthen sector collaboration, streamline and improve regulation and 'reform' the Act in order to allow the Department to "carry out its functions more effectively". But there are some elements that are sure to raise eyebrows.
Among other things, "the Bill streamlines the Regulations in order to improve the operating environment for forestry enterprises through reduced bureaucracy. The process for an agreement of acquisition of timber rights (Timber Rights Agreement) has been considerably simplified."
The Bill also makes it easier to light fires in the bush, and removes licensing requirements for individual chainsaw owners.
The Forestry Committee as defined by the proposed new law consists entirely of government personnel, with no private sector or civil society representation, aside from the Director of the KaltoralSenta.
OZONE LAYER PROTECTION ACT
Another wholesale change, in which an entirely new Bill is proposed to replace the existing Ozone Layer Protection Act. The primary purpose is to update the Act to meet recent international agreements, and to avoid turning Vanuatu into a dumping ground for old, polluting technology and materials.
It also requires permits for those selling air conditioning and refrigeration supplies that fall under the Act. It also provides more clarity about these things are.
RENT TAX ACT AMENDMENTS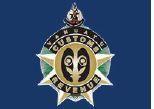 These changes have been proposed by Customs and Inland Revenue as part of the effort to realign all existing legislation to the its new taxation framework. The amendments empower the Director of Customs and Inland Revenue to exert more power, to set deadlines for payment, and to require that landlords keep detailed records of all rent-related information.
If you have a rent house and operate day to day without worrying about the details, take note: Your free and easy days are over. If the law passes. And if it's properly enforced.
VALUE ADDED TAX ACT AMENDMENTS
These changes, forwarded to Parliament by the Minister of Finance, propose changes to the definition of a resident of Vanuatu for taxation purposes. The intention is to make it clearer, and therefore easier to determine who should be paying tax and who doesn't have to.
Other changes allow recycled goods to be exported on a zero-rated basis. "This will mean that these businesses will be entitled to claim VAT deductions for purchases and will not be subject to Value Added Tax on exports."
Adjustments are also made to certain deductions, to align them with the recent rate rise from 12.5% to 15%. Lastly, if someone is entitled to deduct VAT from purchases from unregistered suppliers, they cannot then go ahead and get zero-rating when exporting the same goods.